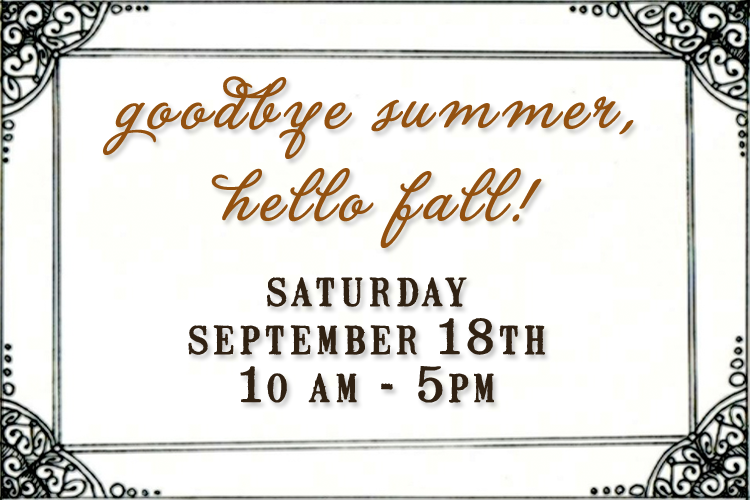 Join us in the garden for great treats and beverages.
(yes, Cindy's cookies!)
Lots of new surprises for gifts and decorating.
New room colors to compliment the season.
Plenty of peely-paint iron for inside or outside.
Piano music for sale, funny and nostalgic greeting cards,
jewelry and fresh shipments every week.
I
love
retail!
Can't wait to see you... leaving the gate open.
*next open house will be in the evening